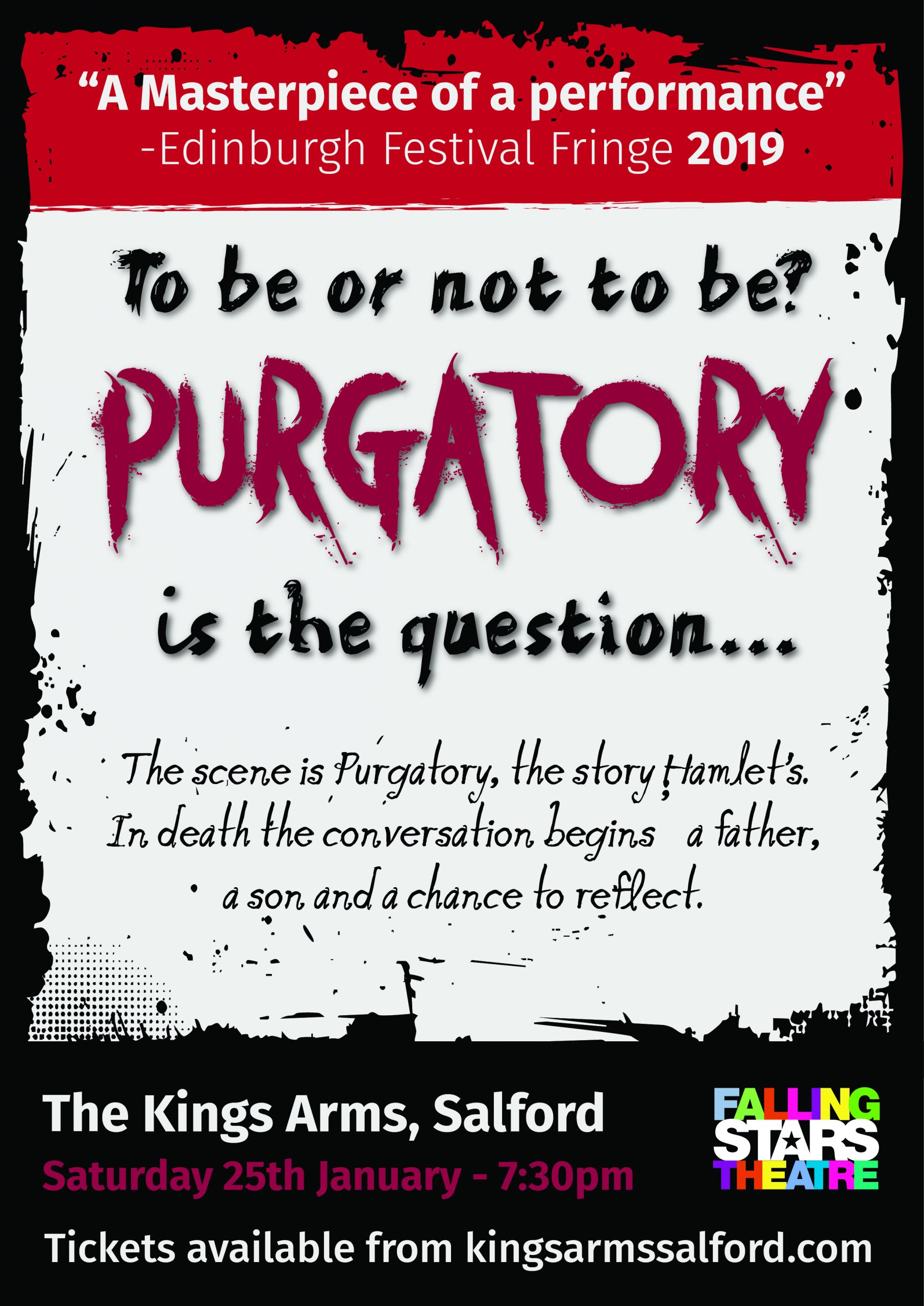 To be or not to be? Purgatory is the question
The scene is set, the story is well known, the outcome for most is death. It started with a son following his father's instructions; it ended with 10 people dead in Elsinore and families torn apart. This is now the opportunity for recriminations and truth telling.
The scene is Purgatory, the story Hamlet's. Can he forgive his father for taking advantage of him for his own personal gain? In death the conversation begins, a father, a son and a chance to reflect.
Saturday 25th January. 7.30pm
The Kings Arms. Salford.
Tickets from www.kingsarmssalford.com
September 2020
M
T
W
T
F
S
S
1
2
3
4
5
6
7
8
9
10
11
12
13
14
15
16
17
18
19
20
21
22
23
24
25
26
27
28
29
30